If you want your orthodontic treatment to be twice as fast as normal, then ask our dentists about using Propel accelerated orthodontics. By stimulating your jaw bone tissue, this system helps your teeth to shift more quickly into a straight smile. Contact Dr. Dennis Coyle and Dr. Kate Coyle if you would like to receive Propel accelerated orthodontics in Madison, New Jersey.
One of the biggest complaints about orthodontic treatment is how long it takes to complete. Though the results are excellent, patients must go through many months of wearing wires, brackets, and aligners in their mouth. However, if you are using Six Month Smiles®, Invisalign®, or another type of braces, we can speed up your treatment time by 50% using the Propel accelerated orthodontic system.
Propel not only produces a shorter treatment time, but also fewer appointments and increased patient comfort. The Propel system works using Alveocentesis, a process which stimulates the bone tissue in order to accelerate its production. This helps to shift your teeth faster and allows the tissues surrounding them to heal more quickly. Propel accelerated orthodontics can work with any current orthodontic treatment to give you a stronger, straighter, more beautiful smile more quickly. Call our dental office today if you would like to learn more about Propel accelerated orthodontics.
Clinical Cases using Propel Aligners
Case 1
Expected treatment time without Propel:
24 months with refinement and extractions
Actual treatment time:
10.5 months using 33 aligners, 2 Propel applications and no refinement

Estimated time saved: 5 months
Estimated appointments saved: 4 total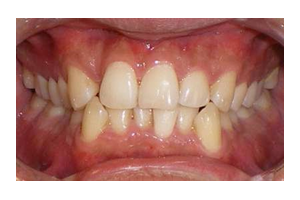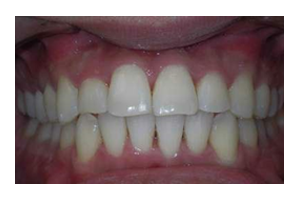 ---
Case 2
Expected treatment time without Propel:
18 months
Actual treatment time:
9 months using 2 propel applications